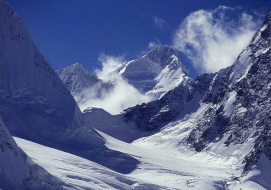 The Tajik people came under Russian rule in the 1860s and 1870s, but Russia's hold on Central Asia weakened following the Revolution of 1917. Bolshevik control of the area was fiercely contested and not fully reestablished until 1925. Much of present-day Sughd province was transferred from the Uzbekistan SSR to newly formed Tajikistan SSR in 1929. Ethnic Uzbeks form a substantial minority in Sughd province. Tajikistan became independent in 1991 following the breakup of the Soviet Union, and it is now in the process of strengthening its democracy and transitioning to a free market economy after its 1992-97 civil war. There have been no major security incidents in recent years, although the country remains the poorest in the former Soviet sphere. Attention by the international community in the wake of the war in Afghanistan has brought increased economic development and security assistance, which could create jobs and increase stability in the long term. Tajikistan is in the early stages of seeking World Trade Organization membership and has joined NATO's Partnership for Peace.
Geography of Tajikistan
Location:

Central Asia, west of China

Coordinates:

39 00 N, 71 00 E

Area:

total: 143,100 sq km
water: 400 sq km
land: 142,700 sq km

Area comparative:

slightly smaller than Wisconsin

Land boundaries:

total: 3,651 km
border countries: Afghanistan 1,206 km, China 414 km, Kyrgyzstan 870 km, Uzbekistan 1,161 km

Coastline:

0 km (landlocked)

Maritime claims:

none (landlocked)

Climate:

midlatitude continental, hot summers, mild winters; semiarid to polar in Pamir Mountains

Terrain:

Pamir and Alay Mountains dominate landscape; western Fergana Valley in north, Kofarnihon and Vakhsh Valleys in southwest

Elevation extremes:

lowest point: Syr Darya (Sirdaryo) 300 m
highest point: Qullai Ismoili Somoni 7,495 m

Natural resources:

hydropower, some petroleum, uranium, mercury, brown coal, lead, zinc, antimony, tungsten, silver, gold

Natural hazards:

earthquakes and floods

Environment current issues:

inadequate sanitation facilities; increasing levels of soil salinity; industrial pollution; excessive pesticides

Geography - note:

landlocked; mountainous region dominated by the Trans-Alay Range in the north and the Pamirs in the southeast; highest point, Qullai Ismoili Somoni (formerly Communism Peak), was the tallest mountain in the former USSR
Population of Tajikistan
Population:

7,211,884 (July 2008 est.)

Age structure:

0-14 years: 37.9% (male 1,396,349/female 1,375,168)
15-64 years: 57.4% (male 2,091,476/female 2,108,889)
65 years and over: 4.8% (male 154,162/female 194,771)

Median age:

20 years

Growth rate:

2.19%

Infant mortality:

106.49 deaths/1,000 live births

Life expectancy at birth:

total population: 64.94 years
male: 62.03 years
female: 68 years

Fertility rate:

4 children born/woman

Nationality:

noun: Tajikistani(s)
adjective: Tajikistani

Ethnic groups:

Tajik 79.9%, Uzbek 15.3%, Russian 1.1%, Kyrgyz 1.1%, other 2.6%

Religions:

Sunni Muslim 85%, Shi'a Muslim 5%, other 10%

Languages:

Tajik (official), Russian widely used in government and business

Literacy:

definition: age 15 and over can read and write
total population: 99.4%
male: 99.6%
female: 99.1%
Government
Country name:

conventional long form: Republic of Tajikistan
local short form: Tojikiston
former: Tajik Soviet Socialist Republic
local long form: Jumhurii Tojikiston

Government type:

republic

Capital:

Dushanbe

Administrative divisions:

2 provinces (viloyatho, singular - viloyat) and 1 autonomous province* (viloyati mukhtor); Viloyati Mukhtori Kuhistoni Badakhshon* [Gorno-Badakhshan] (Khorugh), Viloyati Khatlon (Qurghonteppa), Viloyati Sughd (Khujand)
note: the administrative center name follows in parentheses

Independence:

9 September 1991 (from Soviet Union)

National holiday:

Independence Day (or National Day), 9 September (1991)

Constitution:

6 November 1994

Legal system:

based on civil law system; no judicial review of legislative acts

Suffrage:

18 years of age; universal

Executive branch:

chief of state: President Emomali RAHMON (since 6 November 1994; head of state and Supreme Assembly chairman since 19 November 1992)
head of government: Prime Minister Oqil OQILOV (since 20 January 1999)
cabinet: Council of Ministers appointed by the president, approved by the Supreme Assembly
elections: president elected by popular vote for a seven-year term (eligible for a second term); prime minister appointed by the president.

Legislative branch:

bicameral Supreme Assembly or Majlisi Oli consists of the Assembly of Representatives (lower chamber) or Majlisi Namoyandagon (63 seats; members are elected by popular vote to serve five-year terms) and the National Assembly (upper chamber) or Majlisi Milliy (34 seats; members are indirectly elected, 25 selected by local deputies, 8 appointed by the president; 1 seat reserved for the former president; all serve five-year terms)

Judicial branch:

Supreme Court (judges are appointed by the president)
Economy
Tajikistan has one of the lowest per capita GDPs among the 15 former Soviet republics. Only 7% of the land area is arable. Cotton is the most important crop, but this sector is burdened with debt and an obsolete infrastructure. Mineral resources include silver, gold, uranium, and tungsten. Industry consists only of a large aluminum plant, hydropower facilities, and small obsolete factories mostly in light industry and food processing. The civil war (1992-97) severely damaged the already weak economic infrastructure and caused a sharp decline in industrial and agricultural production. While Tajikistan has experienced steady economic growth since 1997, nearly two-thirds of the population continues to live in abject poverty. Economic growth reached 10.6% in 2004, but dropped to 8% in 2005, 7% in 2006, and 7.8% in 2007. Tajikistan's economic situation remains fragile due to uneven implementation of structural reforms, corruption, weak governance, widespread unemployment, seasonal power shortages, and the external debt burden. Continued privatization of medium and large state-owned enterprises could increase productivity. A debt restructuring agreement was reached with Russia in December 2002 including a $250 million write-off of Tajikistan's $300 million debt. Tajikistan ranks third in the world in terms of water resources per head, but suffers winter power shortages due to poor management of water levels in rivers and reservoirs. Completion of the Sangtuda I hydropower dam - built with Russian investment - and the Sangtuda II and Rogun dams will add substantially to electricity output. If finished according to Tajik plans, Rogun will be the world's tallest dam. Tajikistan has also received substantial infrastructure development loans from the Chinese government to improve roads and an electricity transmission network. To help increase north-south trade, the US funded a $36 million bridge which opened in August 2007 and links Tajikistan and Afghanistan.
GDP:

$11.96 billion (2007 est.)

GDP growth rate:

7.8%

GDP per capita:

$1,600

GDP composition by sector:

agriculture: 23.4%
industry: 28.6%
services: 48%

Inflation rate:

7.1%

Labor force:

3.7 million

Labor force - by occupation:

agriculture 67.2%, industry 7.5%, services 25.3%

Unemployment:

12%

Budget:

revenues: $442.3 million
expenditures: $542.6 million

Industries:

aluminum, zinc, lead, chemicals and fertilizers, cement, vegetable oil, metal-cutting machine tools, refrigerators and freezers

Electricity production by source:

fossil fuel: 1.9%
hydro: 98.1%

Agriculture:

cotton, grain, fruits, grapes, vegetables; cattle, sheep, goats

Exports:

aluminum, electricity, cotton, fruits, vegetable oil, textiles

Export partners:

US 23.2%, Netherlands 15.5%, Turkey 10.9%, Uzbekistan 8.1%, Switzerland 7%, Russia 7%, Norway 5.5%

Imports:

electricity, petroleum products, aluminum oxide, machinery and equipment, foodstuffs

Import partners:

Russia 17%, Uzbekistan 14.4%, Kazakhstan 13.1%, China 11.3%, Azerbaijan 7.4%, Ukraine 4.6%

Currency:

somoni
SOURCES: The CIA World Factbook, U.S. Department of State, Area Handbook of the US Library of Congress
Copyright 2004 - 2008 worldfacts.us